Lime green gemstones are loved by many. Genuine gemstones have healing powers and so I have picked out just a few benefits for each of the gemstones showcased here. I am sure you can see why I chose these necklaces for Mother's Day.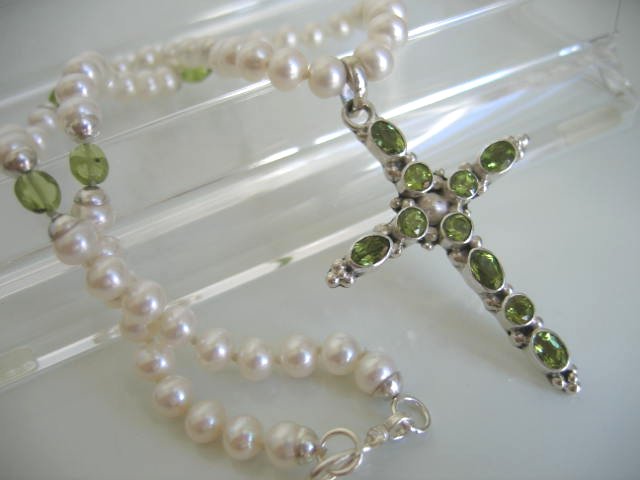 TO SHOP FOR THESE PRETTY PIECES FIND THE LINKS BELOW OR ONLINE SHOP ABOVE.
Lime colours seem to suit just about anyone and it seems to me always radiates happiness. The stones, besides looking lively are healing. When you add the combination of cool mint jade for it's calming and emotional balancing influence, pearls for hormone balance, some citrine for creating clarity within, plus it relieves self destructive behavior, lapis which is useful in any aspect of healing and is almost like a tonic to the nervous system, with lime jasper, which helps to become more receptive and promotes the body's self healing. Peridot which attracts wealth and calms the nervous system and anger. Wow! Do you think this would be something your Mum would like? Hell yeah!
Peridot and amethyst pearl earring – $80  –  http://mybridaljewellery.com/showcase/earrings/pearl-cluster/liza-e017-108/ (peridot and amethyst pearl earring)
Teresa Peridot Cross $275 – http://mybridaljewellery.com/showcase/necklaces/cross/teresa-pcp001/
Teresa Set Cross and Earrings $320 – http://mybridaljewellery.com/showcase/sets/theresa-pcp001-set/
Lime Crush long pearl and gemstone necklace $350 – http://www.julleen.com.au/Products-Whats_New-Lime_Crush.htm