Wow! How about this latest version of the Ms Duboir series. This is one of the prettiest gemstone and most divine settings we have made to date. As our most  popular colour in this series, the pale Lemon Citrine looks like a giant yellow emerald cut diamond and continues to be one of the most regal of all our ring designs. If this looks big it is because it is huge (+/-) 19 x 13 mm. I thought the popularity perhaps it was due to the similarity of the diamond ring worn by Kym Kardashian for her first marriage but I think the sheer beauty of this ring  is what makes this so very special.
Although the original gemstone in our very first series, was cut in the step cut, this new generation is facetted even more. This cut is known as the emerald cut, rather than the less facetted step cut. The blueprint below shows you the actual way a step cut is used and so as you can see, by the unboxed image of the actual ring, our latest lemon citrine stones, have more layers. This is why there is is even more sparkle than earlier models and is much more vibrant. See if you agree.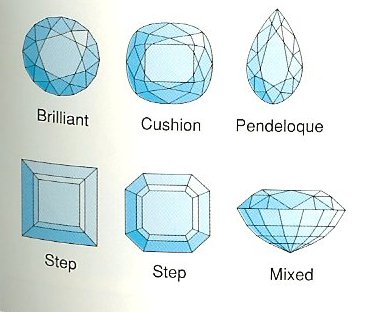 I must say I wear mine nearly every day.